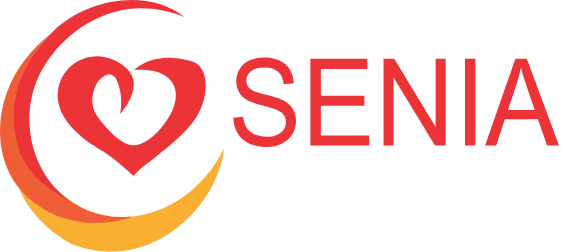 Here's to a peaceful month ahead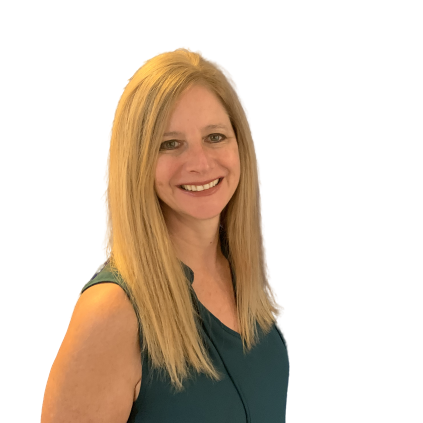 It's almost June, my SENIA friends. June is funny as it comes with so many emotions; excitement for a long holiday break, joy in all of the end of year activities, sadness in saying goodbye to students, colleagues, and friends, exhaustion from all of the required steps in closing out the school year, and bits of anxiety sprinkled throughout.
My hope for you during the month of June is that you experience peace. Know that although this year was incredibly difficult for so many reasons, you persevered throughout. Our students felt your stability and strength and they appreciate you for it. Our families of the children you support felt your care and compassion, and they appreciate you for it. We felt your desire to grow as professionals and advocate for inclusion, and we appreciate you for it.
Our newsletter is jam-packed with information and other great stories. Be sure to read throughout the entire thing to learn more about:
Our new membership program for schools and individuals
Our 3 conferences we've planned for you this year
Our certification program and coursework
Scholarship opportunities
SENIA Youth updates
and much, much more
Be sure to take advantage of our early bird specials, flat rates, and certification course discounts. We don't want to add to your anxiety, but these special rates end soon, so start your planning now.
Then, take a big breath in, release it slowly, and feel all the feels of the upcoming month.
Peace out!
Lori Boll
SENIA International Executive Director
Friendly Reminder: We have lots to share in our newsletter. When you see 3 dots, be sure to click "see more" so you don't miss out on anything.
Level Up Your SENIA Connection
We are so excited to announce our membership program.
There are two types of memberships to choose from: Member School and Individual.
SENIA Member Schools enjoy SENIA leaders' support no matter where you are on your journey to a more inclusive school.
All (School and Individual) members receive discounts to SENIA in-person events, a badge for resumes, websites and email signatures, and entry into our confidential networking platform.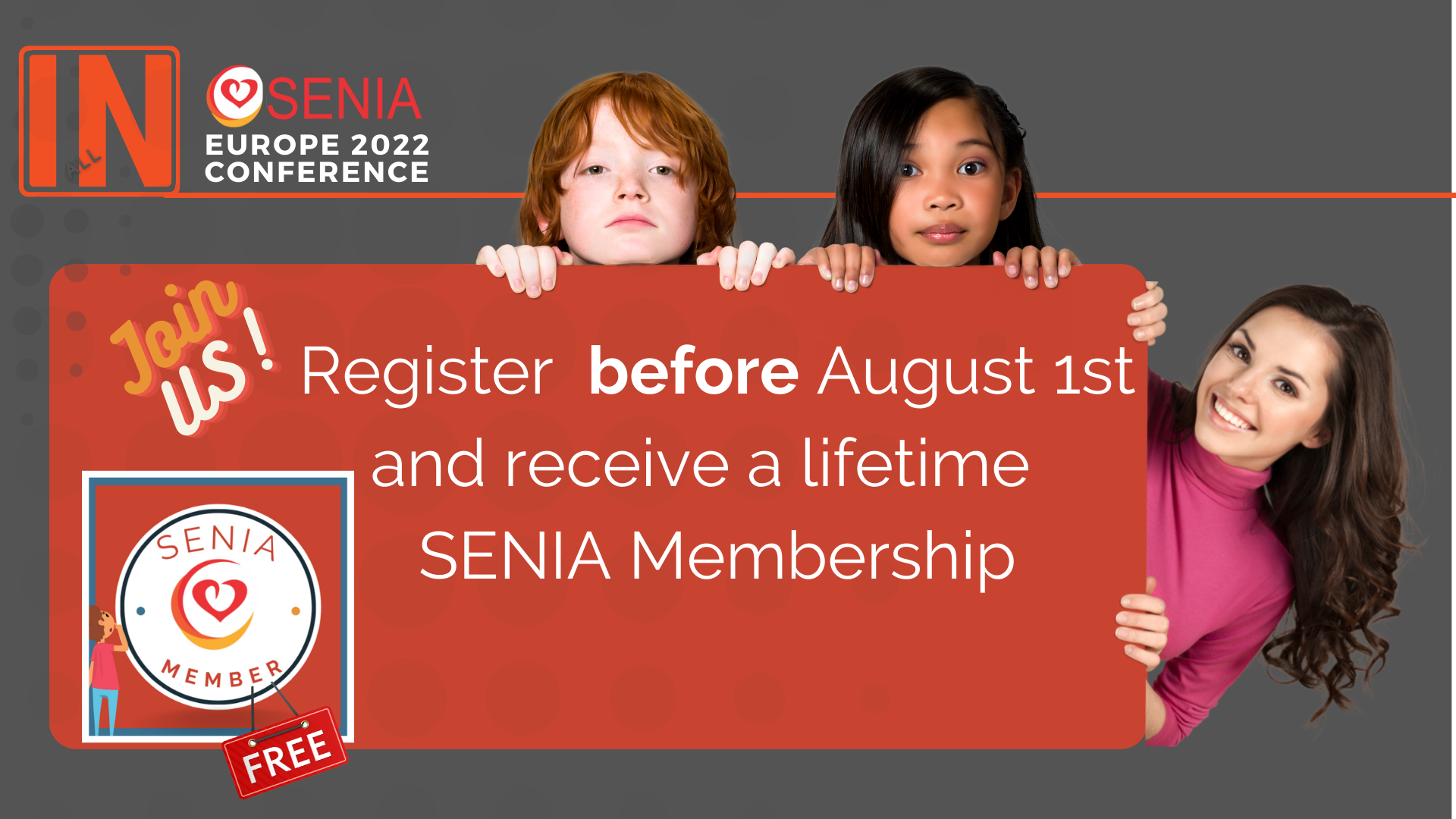 It's almost June and this school year is coming to the close. Are you planning on attending SENIA Europe in Bonn, Germany? Then be sure to register soon (before August 1st) so you can receive a lifetime membership to SENIA.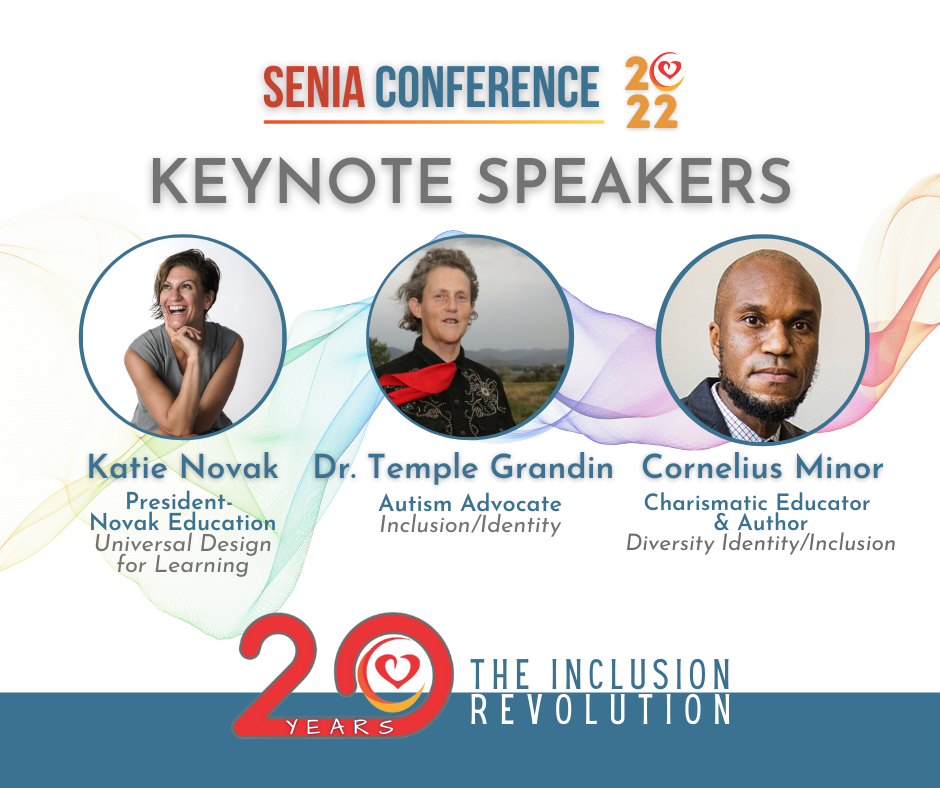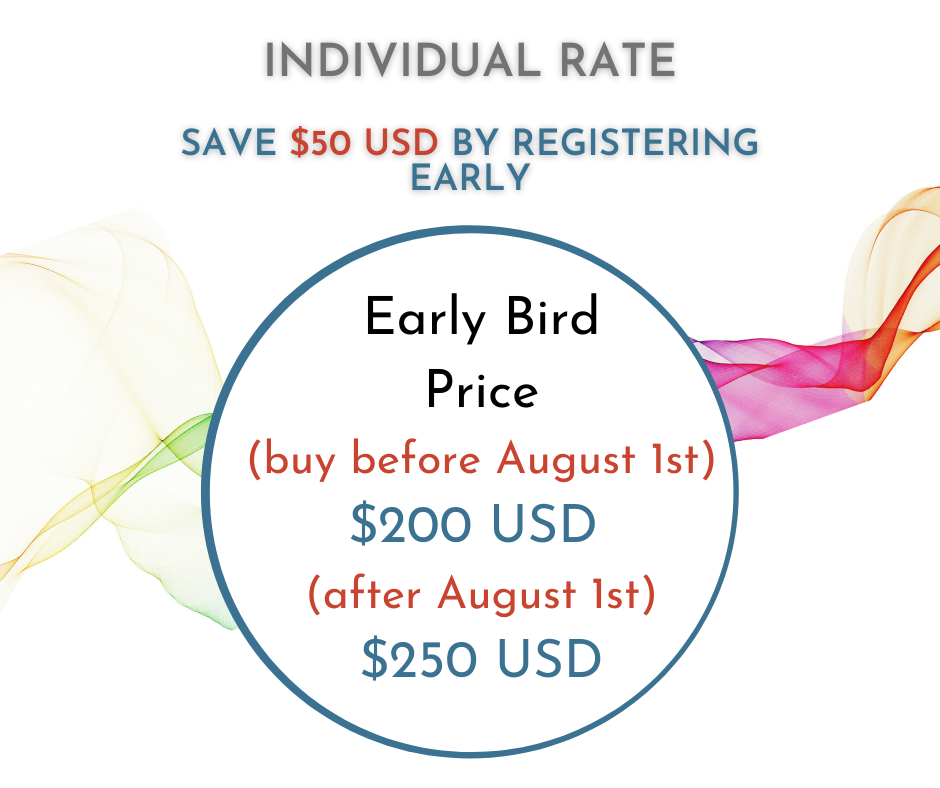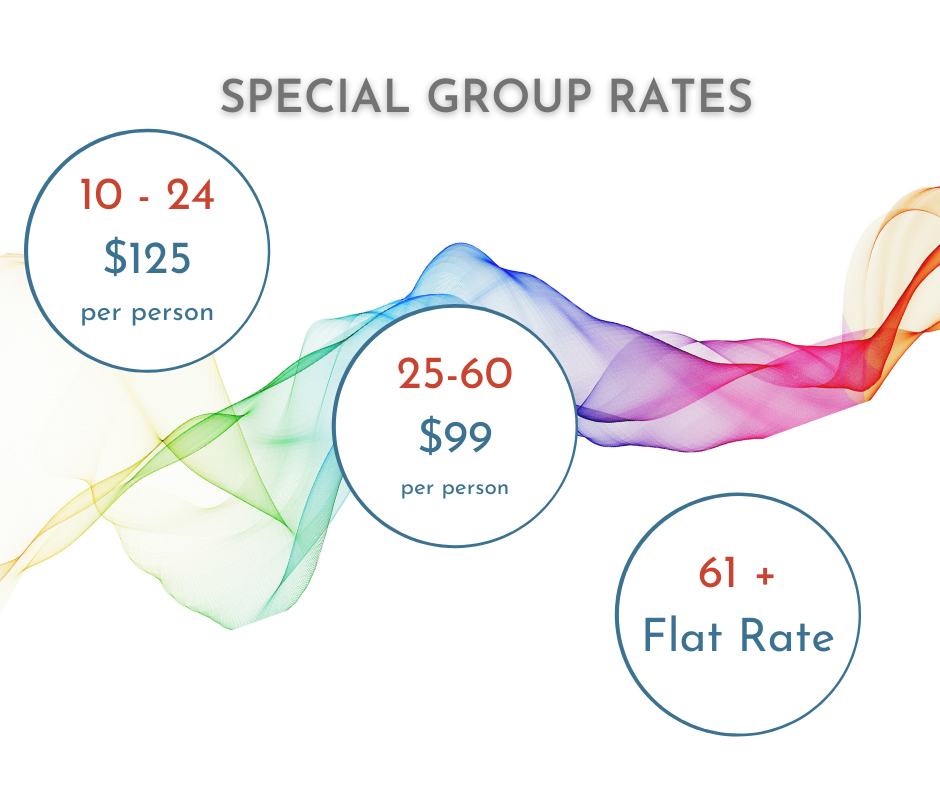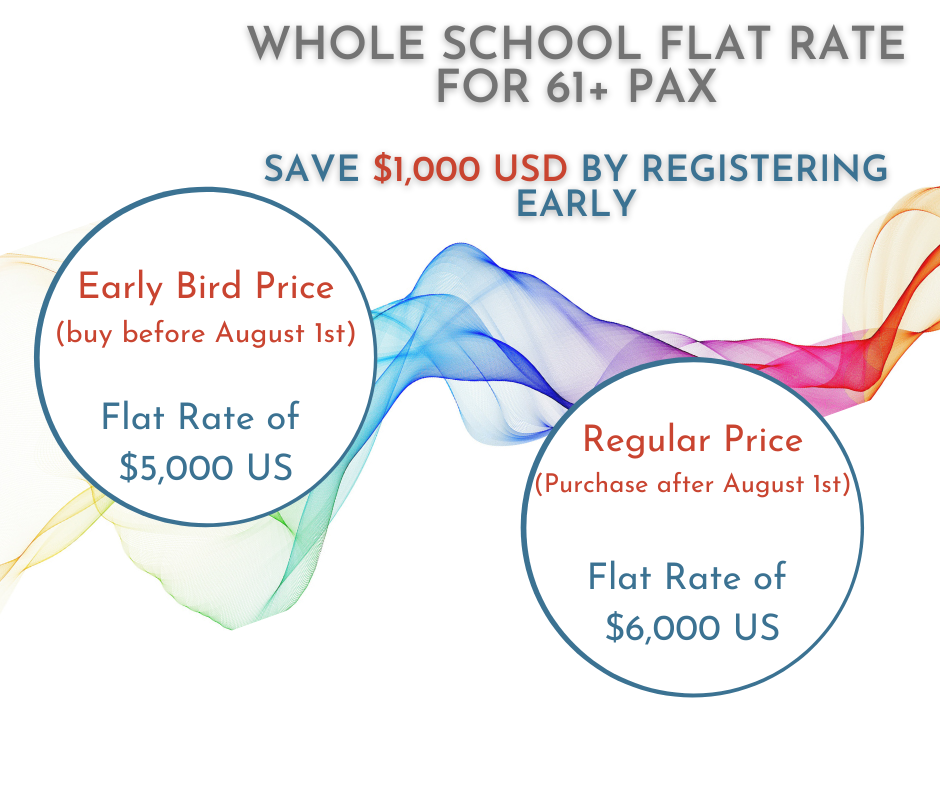 Individual Registrants: save $50 USD if you register before August 1st. You know it's going to be awesome, so why not register today?
School Flat Rate: Last year we had many schools and school districts worldwide who signed up to bring their entire staff. At less than $99 USD per person, this is a fantastic deal. Sign up before August 1st, and you'll save $1,000 off of this already incredible rate.
Groups of 10 or more from your school save over 50% off the individual price.
Bring 10-24 pax and come for just $125 per person.
Bring 25-60, and it's just $99 per person.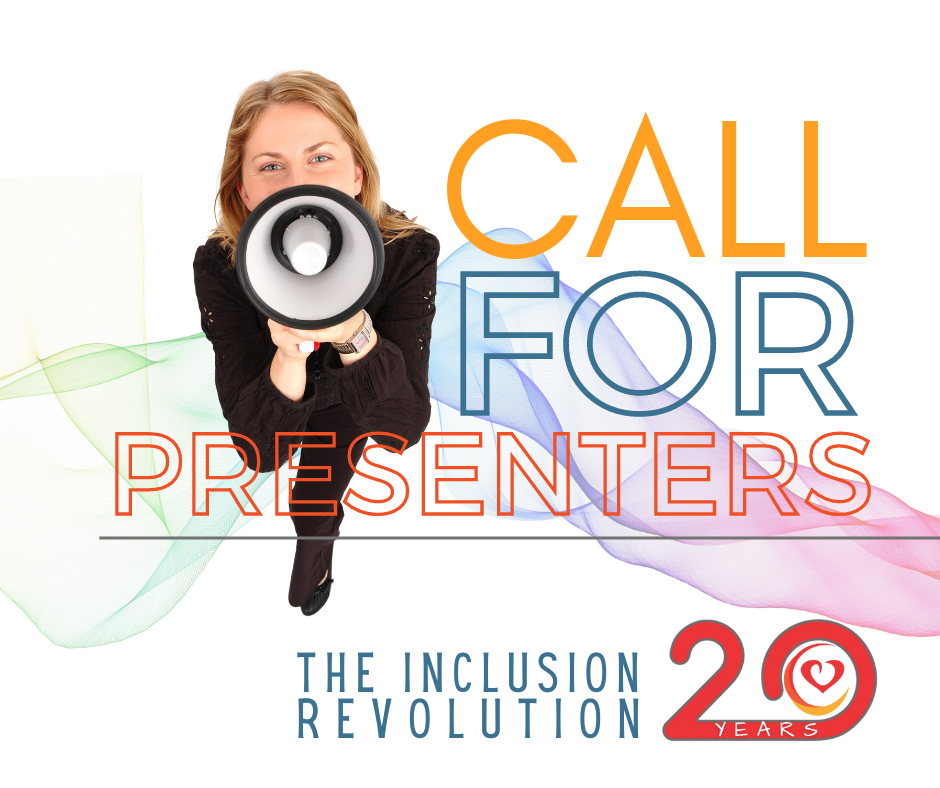 We are excited to once again offer the opportunity to present at the virtual conference. Join some of the most influential people in the Inclusion Revolution and send in your proposal today! Presenters will be given free admission to the conference.
Please view our presenter expectations here, and then submit a proposal today!
Submissions due July 1, 2022.
South Africa
Save the Date: February 16-29, 2023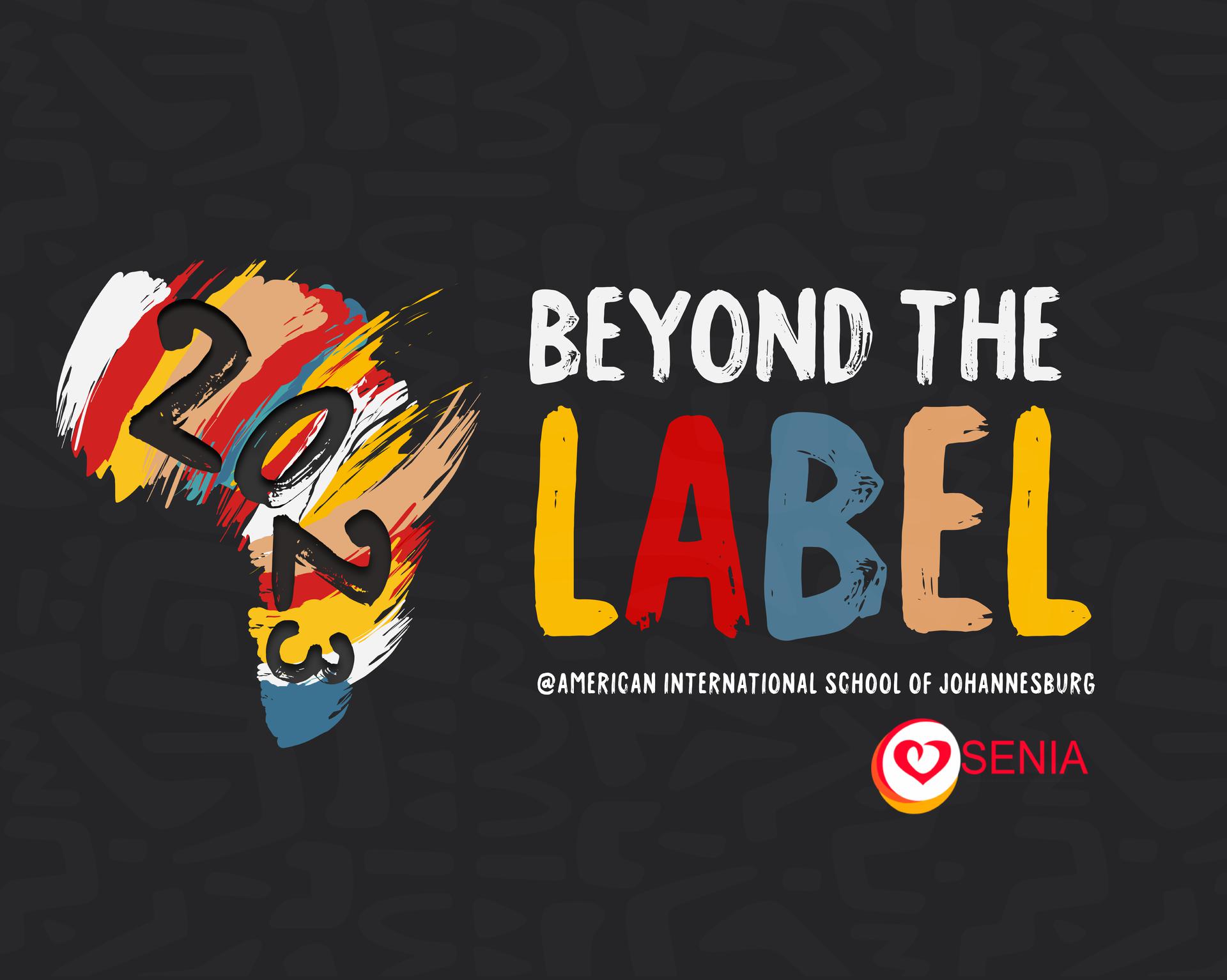 SENIA Certification Program
Next Course Begins June 6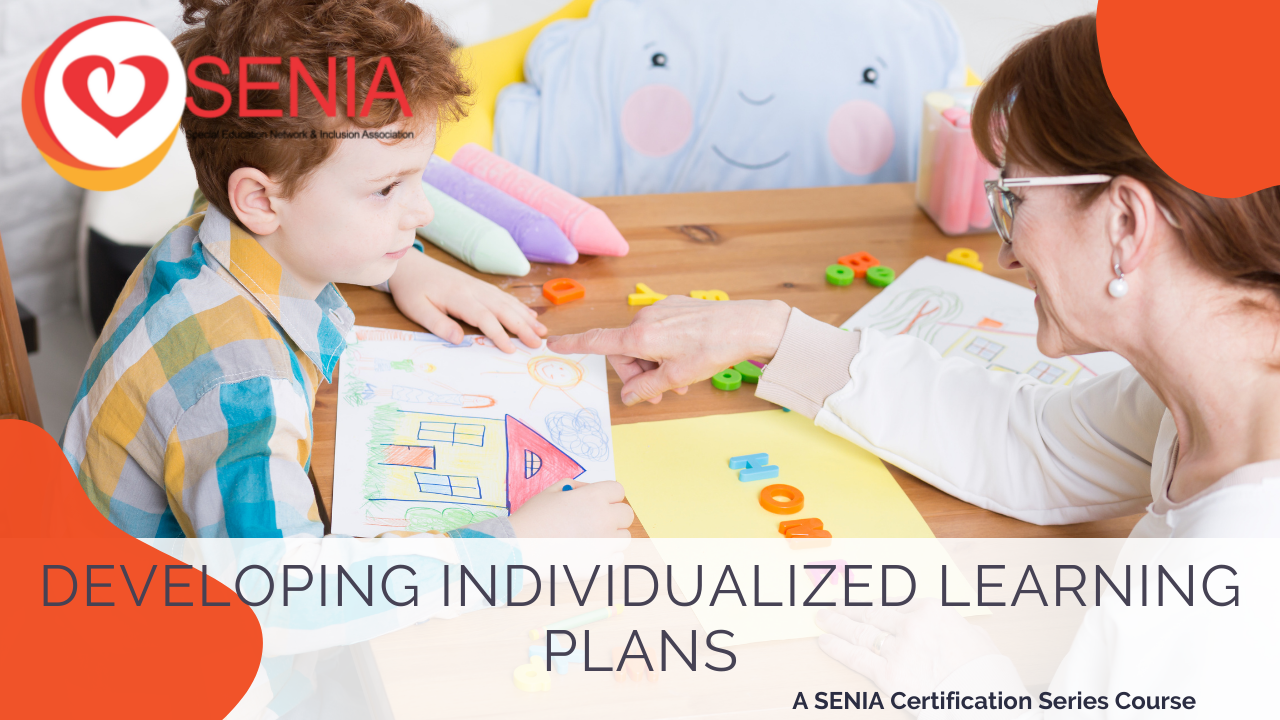 Our coursework is perfect for the beginning to intermediate level Learning Support teacher or general educators who want to learn more about supporting students with learning differences.
Take one course or all six. Educators who take all six earn a SENIA Level One certification and badge for their resume and email signature.
Our June course is entitled "Developing Individualized Learning Plans." In July, we'll be offering "Implementing Inclusion Systems."
Sign up for all 6 course now and get one course free. Enrollment is on a rolling basis; start at anytime.
Need a Little Financial Boost?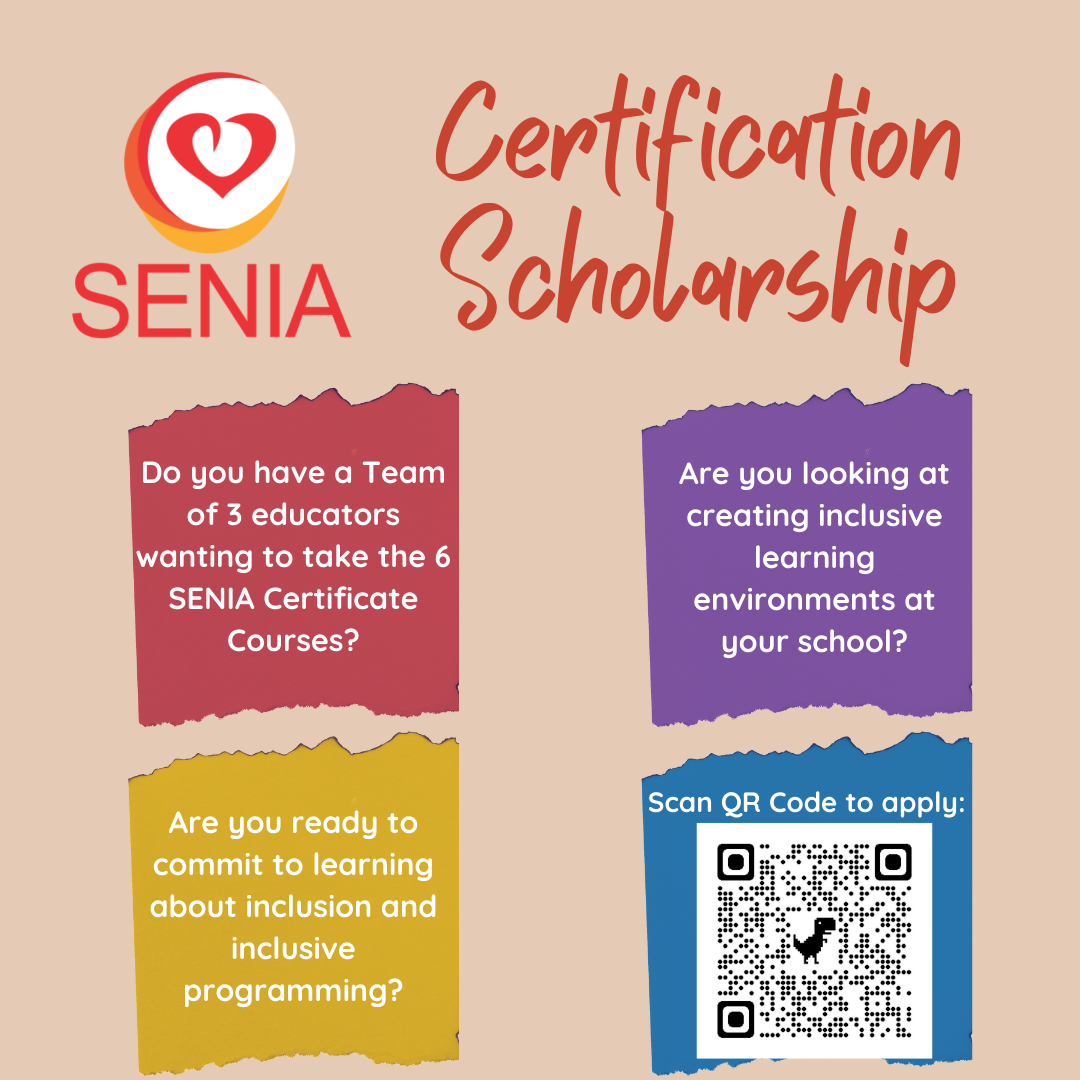 Special Needs Profiles for Schools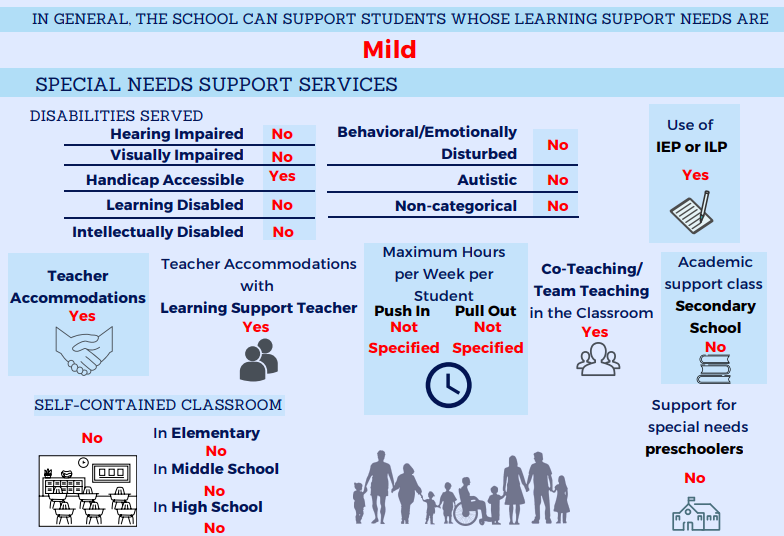 Caption: Sample Infographic from the Office of Overseas Schools
The Office of Overseas Schools created infographic "Special Needs Profiles" for many overseas US Government supported schools and attached them to their public website.
Find the Special Needs Profile linked at the bottom of each fact sheet.
So Honoured - PIEoneer Award Finalists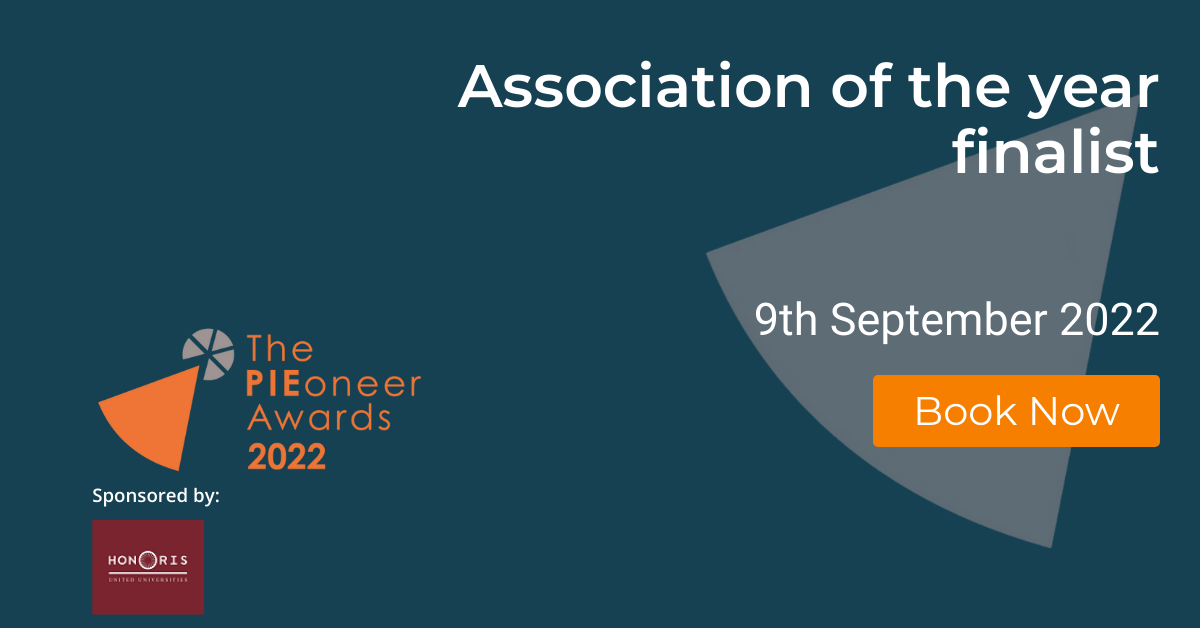 Celebrating Innovation and Achievement in Global Education
SENIA International is pleased to announce that we are shortlisted as a finalist in the PIEoneer Awards 2022, for Association of the year.
This year was highly competitive, with exceptional nominations received across all categories, showcasing the excellent work that is being carried out across the global education sector. We owe this recognition to all the members of our community who actively advocate and push for an inclusion revolution in their respective communities.
The PIEoneer Awards celebrate innovation and achievement across the whole of the global education industry. With a distinguished judging panel representing geographical and professional diversity, The PIEoneer Awards recognise both individuals and organisations who are pushing professional standards, evolving their engagement or redefining the international student experience. 2022 will be the sixth year the awards have run.
The ceremony takes place on September 9, 2022 at London's historic Guildhall, with a live broadcast available to watch for those unable to make it in-person.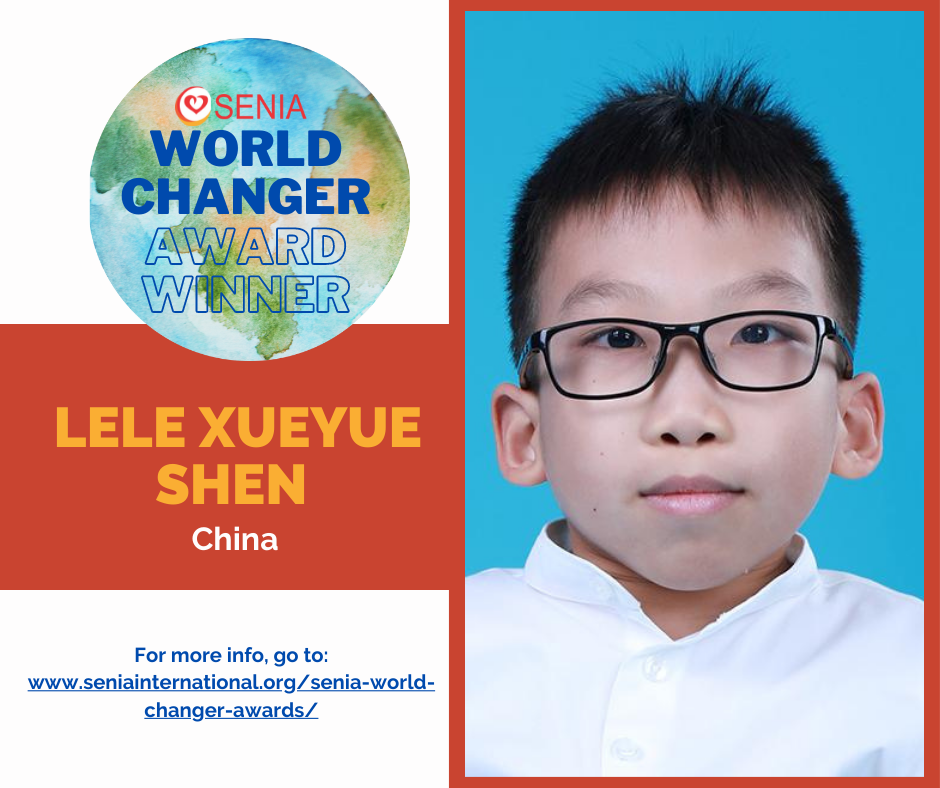 Congratulations to Xueyue (Lele) Shen as the May 2022 recipient of the SENIA World Changer Award.
Lele is a grade 2 student from Beijing, China who is building a better, more inclusive school community, one classmate at a time. He is a curious and intuitive boy always striving to become a better learner. While his classmates initially reacted with surprise to his disability, Lele continues to educate and be himself. He has won the respect of his classmates through his positive interactions with others and in the process has driven his entire community to become more inclusive and positive. Way to go, Lele!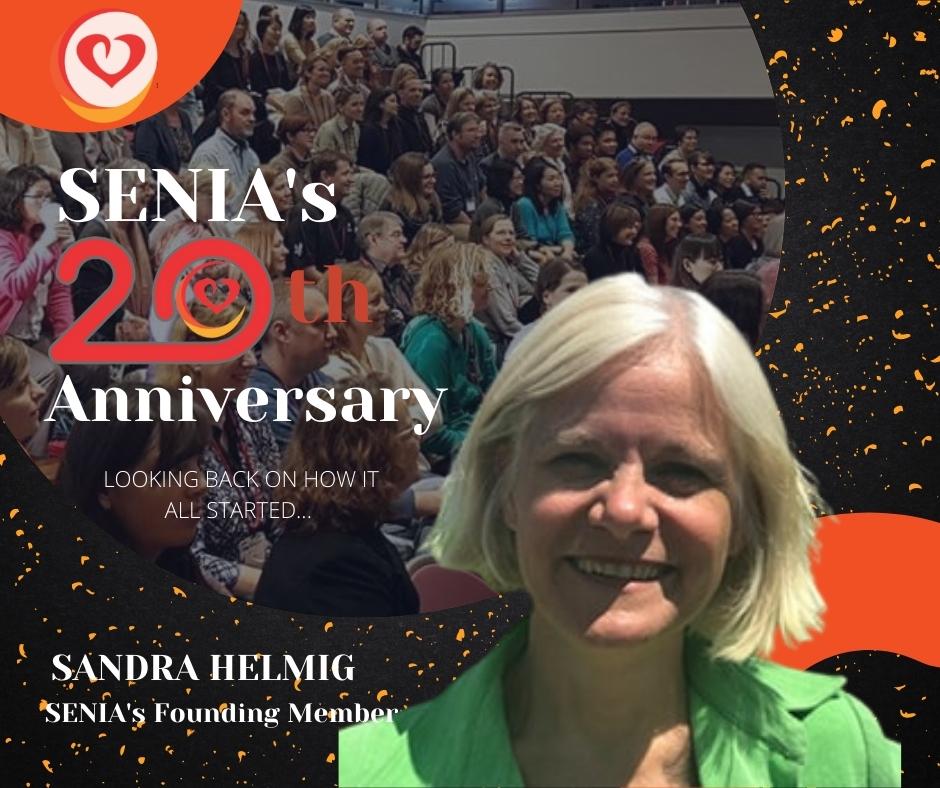 Sandra Helmig: Founding Member of SENIA Talks 20 Years of SENIA
What do you see as the biggest accomplishment of SENIA that you're proud of?
I am so proud to have seen the organization grow from the eight of us in a basement in someone's house in Beijing in 2002 to it being a global organization supporting educators, parents, students, specialists and so many others across the world. Together, we are advancing a mission of inclusivity for the young people we have contact with in our various roles.
What is your biggest hope for SENIA in the next 20 years? In what ways do you see this organization growing?
I have loved seeing SENIA local chapters sprout up all over the world. A cafe conversation I had with April Remfrey, here in Switzerland three years ago, inspired April to set up SENIA Switzerland, a thriving group of special needs advocates.
However, one of our HUGEST SENIA advocates, Lori Boll has taken SENIA to new heights. Her committed leadership has been incredibly inspiring to witness. Seeing Lori and her team develop the online conferences means SENIA has not only kept current but is actually thriving in this new reality. It will be great to get back to 'in-person' conferences as it is our real-life connections that all of us involved in the world of special education value so much, but it is great to know that not even a pandemic will stop our pursuit of inclusivity in the forums we all operate within!
SENIA Youth - Inclusion in Action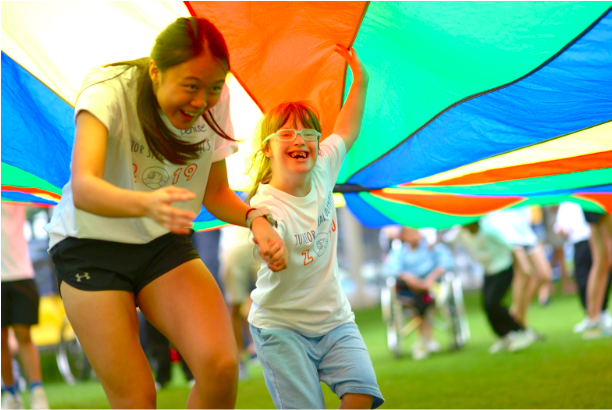 Catalyzing the Youth Movement Around Inclusion and Learning Differences
Today a keyword often brought up when discussing approaches to holistic education is the word inclusion, often leaving special education synthesizing the best way to make classrooms more inclusive. Some students have noticed that there is an absence of student-led initiatives to advocate for and foster inclusion both inside and outside of the classroom. Overall, there is a crucial need for more youth support in the inclusion movement.
Read more in their SENIA Youth Newsletter or learn how to become involved on their website.
In my first year of teaching, I saw students trapped without communication. It was extremely frustrating because I knew the potential behind their eyes was not unleashed. They had ideas and emotions they could not express due to a lack of a tool to communicate. Everything from reading comprehension to intelligence quotient assessments was not accessible to these non-verbal students.
On May 8, Elizabeth Bonker describes being non-verbal and autistic as being in a silent cage during her valedictorian speech for Rollins College of Liberal Arts. Now in the year 2022, she is graduating as valedictorian and giving her speech using one finger typed with a communication partner holding a keyboard. The one intervention of access to communication unlocked her mind from the silent cage she was trapped in.
She continues to encourage her fellow classmates to use their voices to serve others during the speech. On social media, there are 1,137 posts under the #lifeisforservice movement that Elizabeth started in her speech. The comments section of her speech on youtube is flooded with words of encouragement like "what a great example for our kids who are nonverbal" and "you used your inability to speak to make yourself heard."
This is not the first time Elizabeth has made headlines. She wrote a book of poems when she was a teenager. Later she wrote a song with The Bleeding Hearts, "I Am In Here." Now she has launched her own non profit communication4allorg.
I am excited to see how non-speaking autism will be understood in the not-so-distant future and I agree with Elizabeth that every non-speaker with autism can learn to communicate.
Sarah Farmer - SENIA Assistant Director
Local Chapter Highlight: SENIA Bulgaria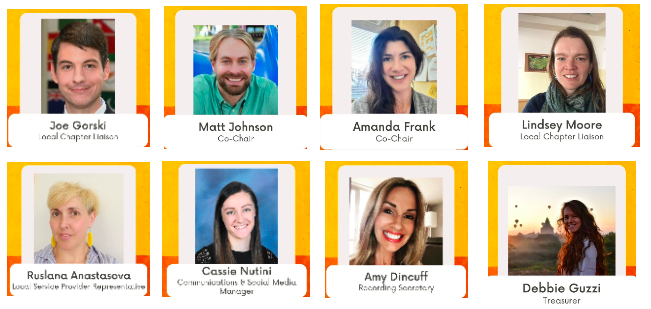 Meet one of our new European chapters of SENIA, SENIA Bulgaria! Their awesome team of volunteers are ready to start spreading a message of inclusivity. SENIA Bulgaria has invited professionals and educators from across Sofia to attend SENIA Bulgaria's first networking event in June. Attendees will learn more about SENIA Bulgaria and their mission, connect with other professionals who work with the special needs community, and learn how to support each other with their vision for a more inclusive world.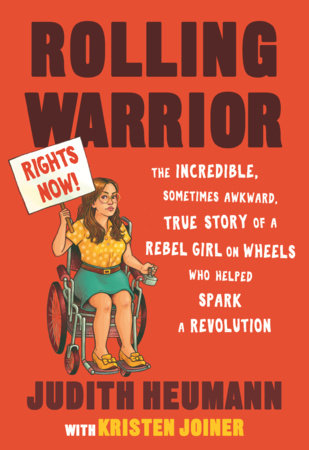 Rolling Warrior : The Incredible, Sometimes Awkward, True Story of a Rebel Girl On Wheels Who Helped Sparked A Revolution
by Judith Heumann and Kristen Joiner
"If I didn't fight, who would?" - Judy Heumann
This direct quote spoken by Disability Rights Activist Judy Heumann pounds in my chest and echoes in my ears as I turn each page of Rolling Warrior, the young readers' edition of her acclaimed memoir Being Heumann. I am inspired by Judy's bravery, resilience, persistence, and rebellious spirit that led her to fight to be educated, sparking the beginning of a passionate journey to advocate for equal rights, a need to belong and demand social justice.
This edition consists of a personal prologue, nineteen chapters complete with inspiring personal experiences, challenges, friendships, protests and sit-ins, fear, judgment, inaccessibility and renewed hope. While reading these chapters, events unknown even to me, a disabled and proud educator, flashed before my eyes and filled my soul with fire. I felt every obstacle combined with a dream to elicit change.
How I wish I had known of this wonderful woman, a strong role model to so many who are still marginalized? I can only thank Judy by paying this forward and recommending that every school and personal library has a copy of this book. Imagine what we can learn now, what our own children, what our students can learn, what other educators and everyone else who cares can learn?
Then comes the epilogue, another harsh dose of reality, when through Judy's travels to parts of India, and Africa, we get another glimpse at how disability is seen and how the disabled are treated. But yet despite this, the words on those last pages provide moments of reflection, more questions and an element of hope.
Judith writes this poignant last paragraph and I quote, "Actually, though, maybe I wouldn't write anyone else's story. Instead, I would ask those people if they might tell their own stories.
Because how can we possibly know someone else's story unless we listen?
Written by Nicole Demos (SENIA Europe Board Member)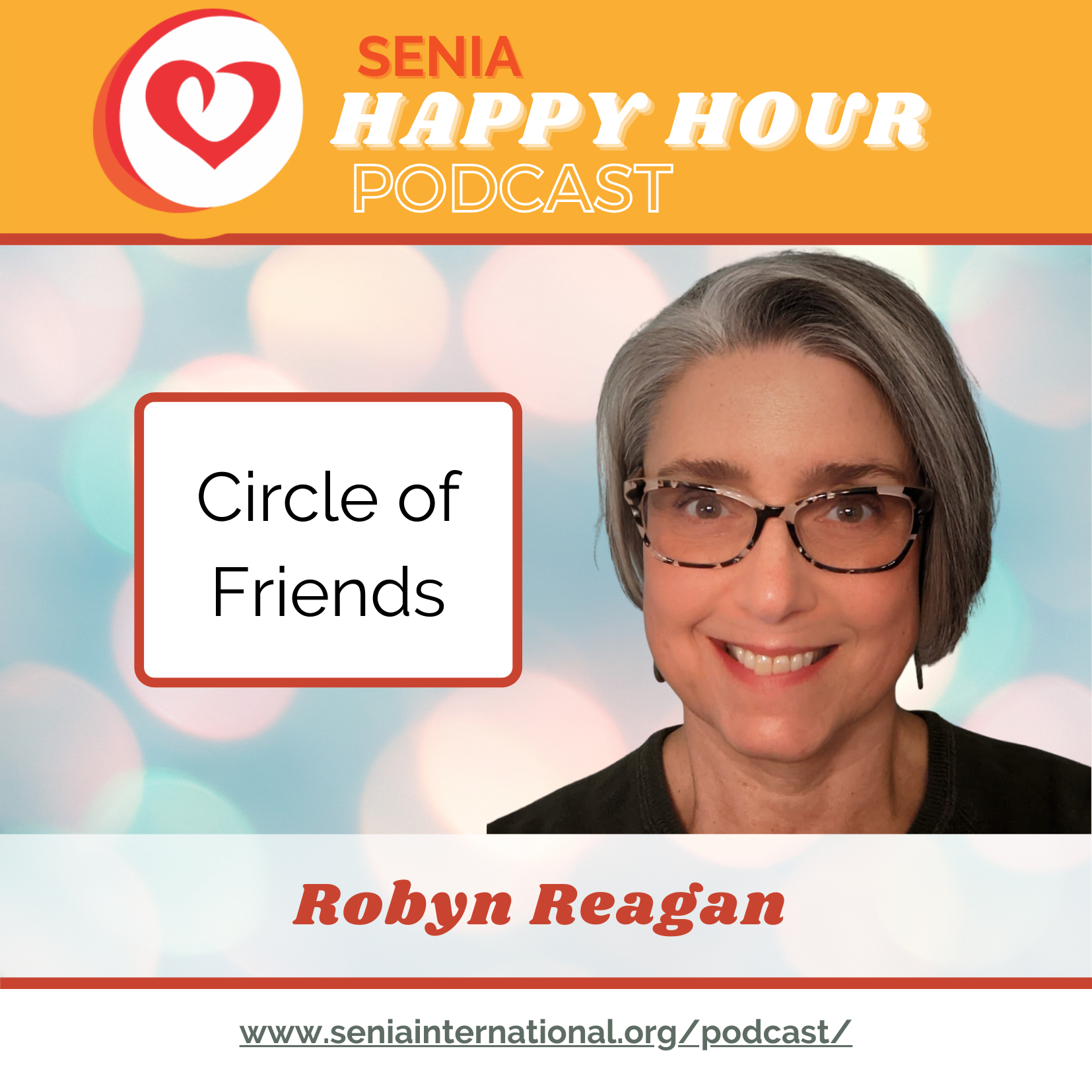 In this podcast, Lori Boll speaks with Robyn Reagan who is the Executive Director for Circle of Friends. Circle of Friends is a school inclusion program for students who experience social isolation due to disability or other challenges. Through weekly lunches and meaningful activities students develop compassion and the understanding that they are more alike than different.
Circle of Friends promotes a culture of acceptance and genuine friendship. In our show today, Robyn shares about this fantastic program and the research behind it. By the end you'll know how you can become a Circle of Friends advisor in your school. And you'll have HOPE. and that HOPE is for our future and also an acronym which you'll hear more about later.